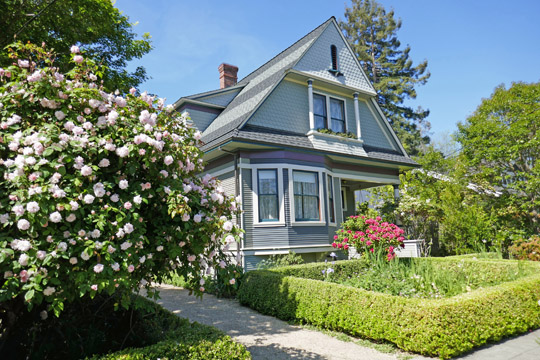 In addition to various forms of art, I am a certified garden designer. My particular interest is creating period gardens, designs appropriate to older homes. I come by my interest in gardens naturally: my mother was a keen gardener, making her first garden when I was two. Our story and her original 1954 copy of Sunset Garden Book appeared in a article in the San Francisco Chronicle!


The photo is of my own home!

Please click on the image to see a number of older images of my garden.

This is the longest established example of my design work and the truest sample of the kind of work I love to do.