Spring at Birkett House
These photos are several years old, before a major gopher infestation and the loss of a large tree in the back garden which have forced significant changes. Please do visit again to see updated photos of the garden through the seasons.

In early spring, the Red Border resembles an Easter Basket, full of pinks, yellows and blues.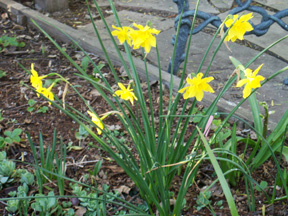 But by mid-spring, the transformation is beginning to the color scheme which earns it the name "Red"!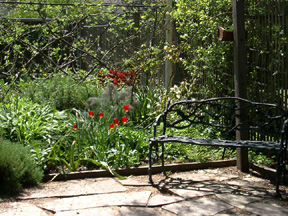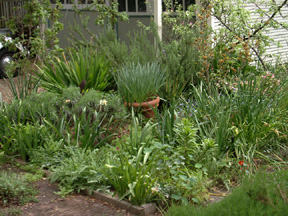 Most of the bulbs I grow are heirlooms, plants which have been grown for more than 50 years.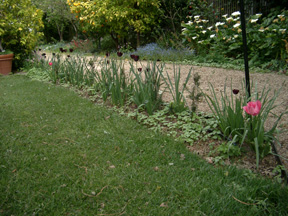 These tulips are Clara Butt, which dates back to 1889, and Philippe de Comines, from 1891! (Take a look at Old House Gardens for more heirloom bulbs!)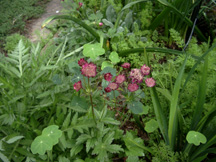 I am a true plant addict so there are a number of unusual plants in the garden. This is Astrantia, quite common in England but not often grown here in California.

But even now, not everything in the back garden is red.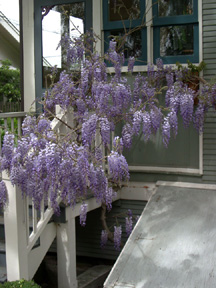 Please click here to continue touring the garden! Or click here to return to my home page.